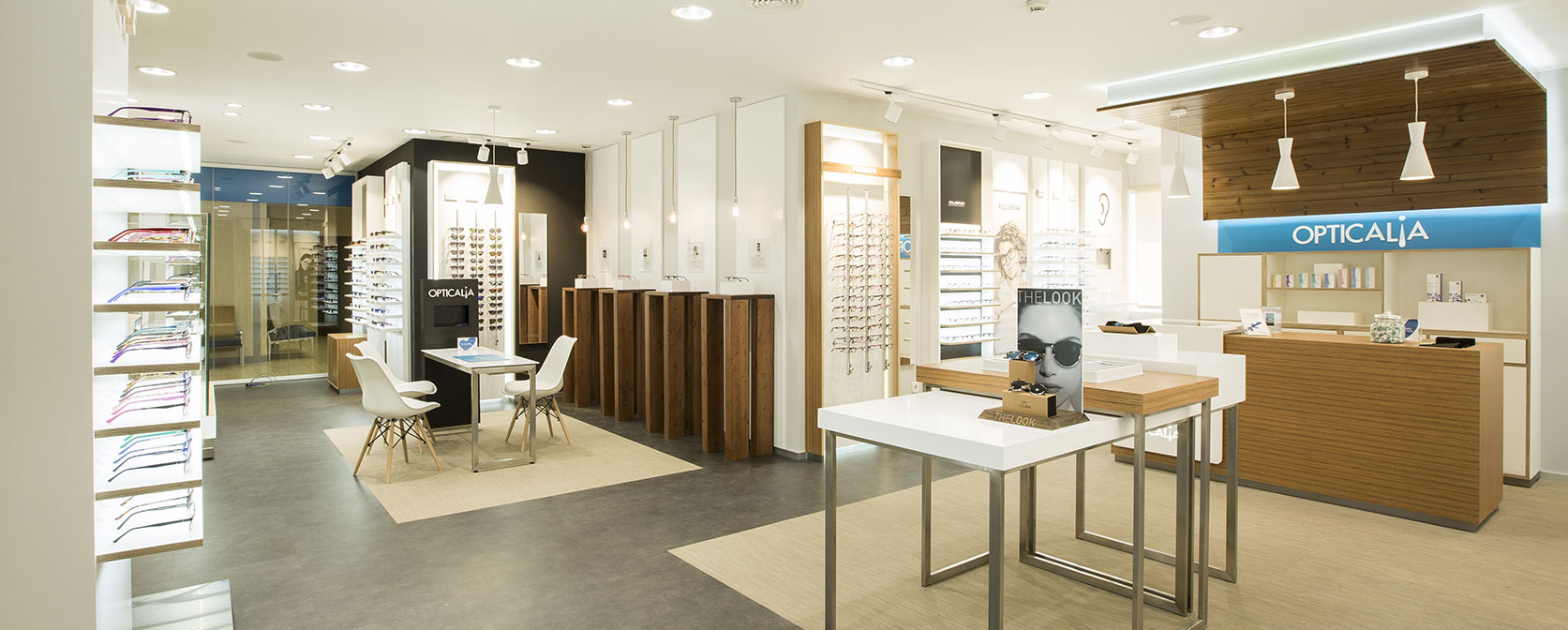 We help you improve your point of sale
We have developed a modern and current corporate image for the point of sale that understands consumers and adapts establishments to new buying habits. It is extremely important to transfer the brand image that is built in the media to the physical spaces.
This creates a communicative and experiential link that capitalizes on advertising investments and makes them truly effective.
To this end, at Opticalia we have an in-house interior design unit at the service of members, which considers the adaptation, modernization and commercial optimization of the point of sale with a single goal: to attract and create interest among consumers for general traffic inside the optical store and to increase sales.
Having a modern and updated point of sale that is adapted to the new consumer reality is increasingly more important.
"Investing in the point of sale is investing in the future"
The majority of our member opticians have already trusted in this modernization service for their stores and we can proudly claim that after they implement the new image and commercially optimize their space, they have enjoyed an average sales growth of 15%.
I WOULD LIKE TO RECEIVE INFORMATION
Just give us your email or phone number and we will get in touch with you to personally tell you all about the advantages of becoming part of Opticalia.